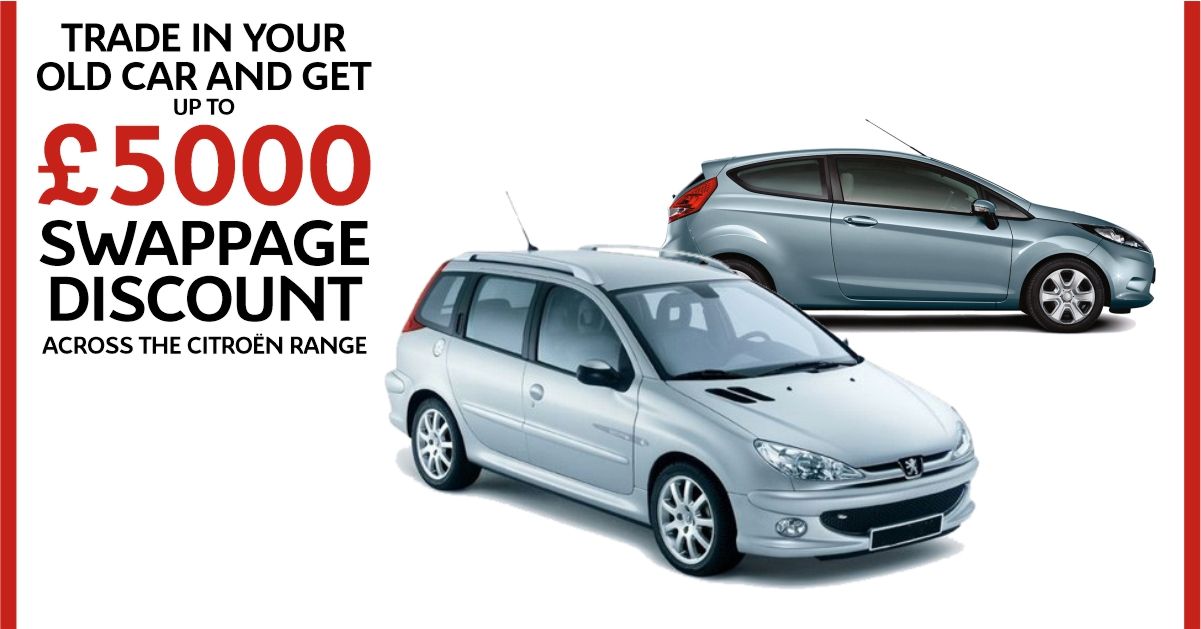 up to £5000 Scrappage is back!
Up to £5000 (inc vat) SCRAPPAGE DISCOUNT IS AVAILABLE AGAINST A NEW CITROEN
​Citroën customers who have owned a car of any make for more than 90 days, which was registered before 1st January 2014, can trade it in and receive a Swappage discount of £3,000 against a brand new Citroen C1 or £5,000 (inc. VAT) off all other new Citroen passenger models.​ T@Cs apply. Cannot be used in conjunction with any other offers. Retail customers only. Available on cars ordered and registered between 2nd January and 31st March 2020.
Call our sales team on 01924 332525 to book your appointment or vist www.sbwakefield.co.uk
Opening Times
Mon - Fri
8:45 am
to
7:00 pm
Saturday
9:00 am
to
6:00 pm
Sunday
By appointment
Please call before travelling and we will take the car off sale until you arrive.