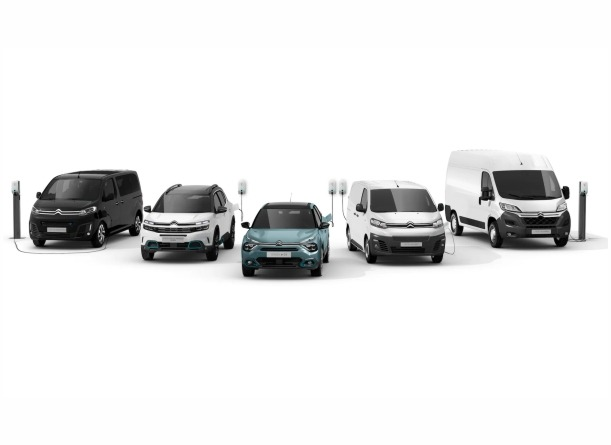 ARE ELECTRIC CARS CHEAPER TO RUN?
As well as the environmental benefits of owning an electric vehicle (EV), there are also financial advantages. The day-to-day costs in particular can be significantly lower than running a petrol or diesel equivalent.
How do electric cars work?
All-electric vehicles, also known as battery electric vehicles (BEVs), rely on electricity alone, while hybrids also use petrol and diesel. Such as the Citroën C5 Aircross SUV Hybrid.
Because of the reduced dependency on traditional fuel, electric motorists will find themselves journeying to the petrol station less – or in the case of BEVs, perhaps not at all.
For more info on the ins and outs of an electric car, and how it differs from driving a petrol or diesel, read our guide on how EVs work.
Running an EV
The main day-to-day savings when running an EV compared to a petrol or diesel car will come when topping up. Comparing the C5 Aircross Hybrid with the diesel Aircross, you could save £23 for every 1,000 miles – according to Zap-Map's Journey Cost Calculator.
Considering the varying rates of electricity and fuel around the UK and over time, the saving could be even larger.
Of course, there are also maintenance costs to consider, but with fewer moving parts than combustion-engined vehicles, EVs can also offer savings in this area. EV batteries can be quite expensive to repair outside a warranty, but all Citroën electric cars are guaranteed 70% battery capacity for 100,000 miles or eight years. With the average age of a UK car currently standing at just over eight years, you're well covered.
Electric company car
As the UK's public charging infrastructure develops, many company car drivers will consider an EV – you may even find more savings than a non-business driver.
Until April 2022, benefit in kind (BIK) tax is only 1% for all-electric cars, such as the Citroën ë-C4. Even after that, rates will be only 2% until April 2024 – making for significant savings on petrol or diesel alternatives, which can incur BIK rates of up to 37% because of their increased emissions.
To calculate what you'd pay, first multiply a car's total value (also known as its P11D value, including VAT, extras and delivery fee) by its BIK band as a decimal. A 1% rate, for example, means multiplying the P11D value by 0.01. This figure is then multiplied by your income tax bracket, again as a decimal, to show what you'll pay annually. So, if you're a 20% taxpayer, you'll multiply by 0.2 and a 40% taxpayer by 0.4.
The ë-C4, with a P11D value from £33,340, has a BIK rate of £333. Multiplied by 0.2 (for a 20% taxpayer), that's an annual cost of £67, or £133 when multiplying by 0.4 for a 40% taxpayer. Compared with a car of the same price on a 37% BIK rate, that's a saving of almost £5,000 each year.
Citroën's electric range
With a growing list of EVs, from fully electric cars to hybrids, Citroën is committed to electric mobility for all. Next year, the revolutionary Citroën AMI – marking a new trend in UK travel – will be available. And by 2025, each model in the range will have an electric version.
If you're considering the switch, we've covered other helpful topics like deciding if electric is right for families and how EVs work. Our dealership staff are also on hand to help with any questions you might have.
Latest News