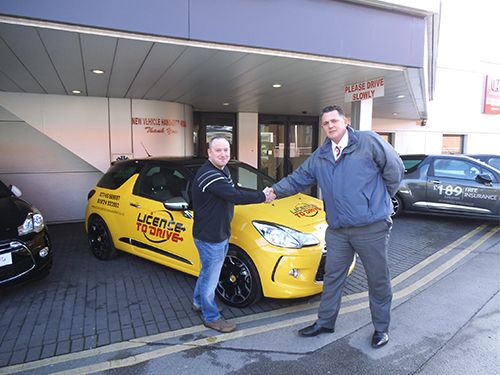 CITROEN DS3 - ONE "L" OF A CAR
When the Citroen DS3 was first launched back in January 2010, Paul from "Licence to Drive" ordered his very first 1.6 HDi DStyle and since then he's never looked back and now he's taking delivery of his 3rd Citroen - a DS3 1.6 E-HDi DSport+. Ranked the "Best Supermini" in the J.D. Power Study in 2013, the Citroen DS3 is fresh, original and radically different from other cars.
Paul added, "The Citroen Contract Hire deal is great, you know where you every month and it gives you the ability to change your car every 2 years, it's a great way of driving financially and also fabulous to teach in."
Paul's web site is www.licencetodrivewakefield.co.uk.
Latest News