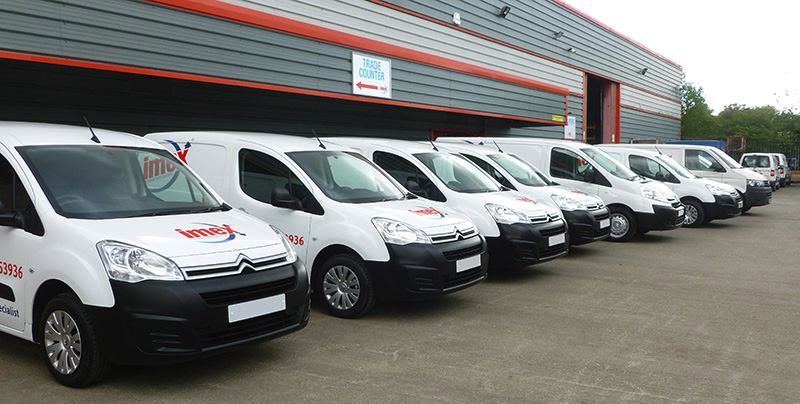 SB WAKEFIELD HELPS IMEXPART CELEBRATE 30 YEARS
The UK's leading independent truck, coach and engine specialist, Imexpart Automotive Parts Solutions are this year celebrating their 30 year anniversary and what better way to celebrate than to splash out on a batch of 12 new company vans.
Tim Chambers of Imexpart turned to local Citroen Dealer, SB Wakefield to help him with their requirements. Of course, Sales Executive Stephen Hudson of SB Wakefield was more than happy to assist!
SB Wakefield are thrilled to announce the whopping order and recent delivery to Imexpart of 12 vans; 10 Citroen Berlingos and 2 Citroen Dispatchs.
A delighted Tim Chambers comments on Facebook, "Thanks SB Wakefield we love our new vans! Keep a look out for our drivers and give us a wave!"
Imexpart is the UK's leading independent parts distributor, having served the automotive industry since 1986, offering a genuine alternative to the franchised network. So if you are looking for a company that offers value for money across all product ranges on replacement parts for cars, vans, trucks or coaches then contact Imexpart Automotive Parts Solutions on 01977 553936
SB Wakefield wish Imexpart another 30 years of continued success and look forward to seeing their vehicles and giving them a wave!
If you require any more information on any new Citroen van offers then please contact Stephen Hudson on 01924 332525
Latest News