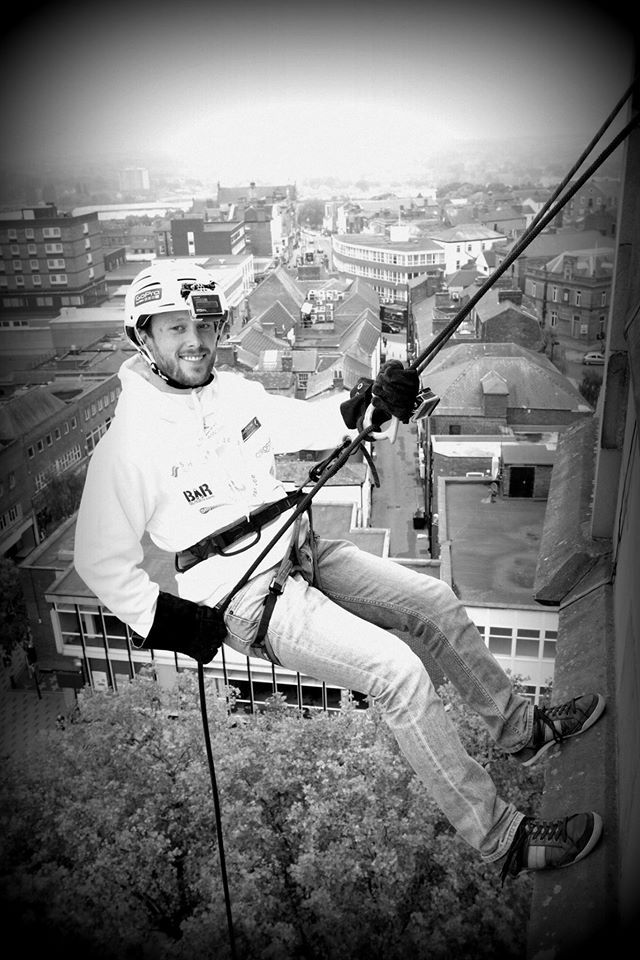 SB WAKEFIELD STEPPING UP TO THE CHALLENGE!
Daniel Downs, Local Business Manager at SB Wakefield was recently approached by Helen Knowles, Director of Fundraising and Retail Operations local charity, Wakefield Hospice to help find enthusiastic individuals to help raise money for the Hospice.
She was looking for fearless fundraisers to abseil down Wakefield Cathedral to raise funds for Wakefield Hospice. With SB Wakefield having supported this local charity for a great number of years and having enjoyed a long business relationship with Helen, it was an offer he could not refuse.
The challenge entailed walking a very steep and tight staircase to the top of the Cathedral and then abseiling down. Quotes Daniel, "The steps to the top were very steep and exhausting, more exhausting than the abseil. I was calm about the whole thing until I got to the top and looked down. For a moment I thought , why am I doing this?"
Daniel soon began to focus on the fantastic cause and the generous donations totalling £620, from local businesses as well as family and friends. Thanks must go to, BarBlades.com, Move Now Properties, Smart Signs, Copier Systems, Crofton Carpets, Richmonds Butchers, Citroen UK, SB Wakefield, Denise Downs, Charlotte Lunn, Harrison Crecraft and Abigaile Jones. So all kitted up, in clothing kindly supplied by Boss Workwear, there was no going back!
The abseil was a success and Daniel was glad to be on safe ground but also keen to do it all over again! Daniel's more than ready for the next challenge and will be putting his name forward to raise money for this wonderful charity, Wakefield Hospice, in the future.
Latest News