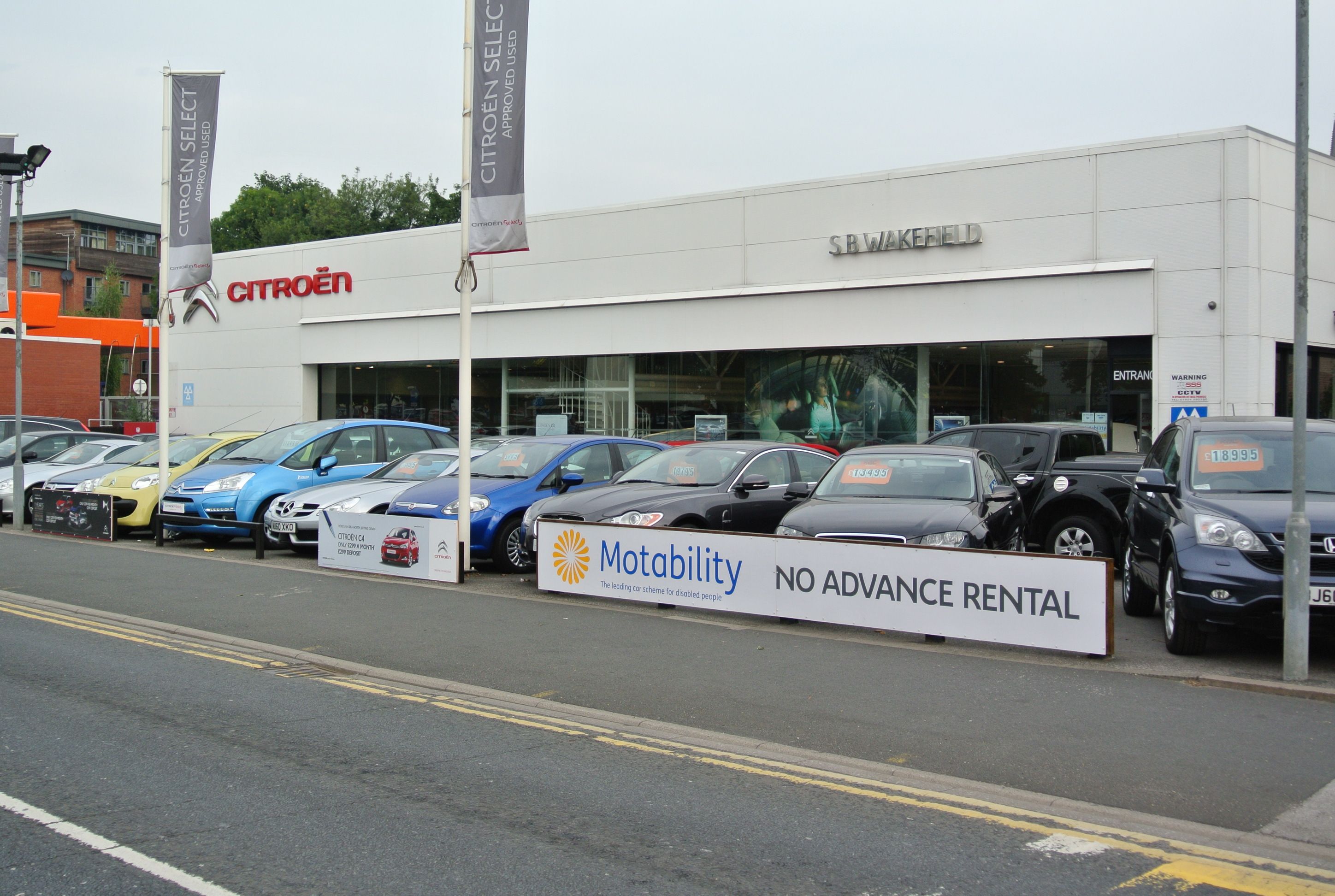 Shoebox Appeal 1st November
Last year we had overwhelming success to the Samaritan's Purse "Operation Christmas Child" with over 1,200 shoeboxes dropped off at SB Wakefield and as a result of which we have decided to do it again this year. So what do you do next? Just wrap an empty MEDIUM sized shoebox, fill it with great little gifts and hand it into our showroom and make a child happy this Christmas. It's a simple as that! We'll do the rest.
"Since 1990, more than 100 million boys and girls in over 130 countries have experienced God's love through the power of simple shoe box gifts from Operation Christmas Child. Samaritan's Purse works with local churches and ministry partners to deliver the gifts and share the life-changing Good News of Jesus Christ."
Press Release - 10th September 2013
Citroën a Major Success
Simon Bowett reflects on the last 40 Years in the Motor Trade
I have recently clocked my 40th year in the motor trade, times have changed but after 40 years I can still enjoy the feel good factor.
I joined my brother in March 1973 when we were BMW dealers in Ossett. We struggled through the major petrol crisis in 1974 and I can remember petrol coupons being issued to every car in stock. Fortunately they were never used, but we had to relinquish the BMW franchise as we could not keep up with the depreciation of part exchanges. That, looking back, was a very sad day.
However taking the Saab franchise in December 1975, we started to expand. I became Group Managing Director in the 80's when we had moved into Leeds. In the 90's we had a very successful business with Suzuki coming on board as well as Honda, employing nearly 150 staff, successfully getting through some difficult times and moving into the 21st century.
In 2004 I decided to go my separate way and sold my share holding in Robert Bowett Ltd to my brother. I retained the Honda franchise, which in March 2005 I moved to the Ings Road site where we are now. At the time we were selling in excess of 600 new cars a year. Unfortunately through no fault of our own we lost the franchise after 16 years of loyal service including the time with Robert Bowett by Honda UK in August 2008, although Honda UK re-instated our service and parts contract and to date we are still a service dealer, able to carry out full warranty repairs to Honda vehicles.
I looked at several franchises and finally decided to apply to Citroën having looked at their environmental friendly and green technology, also the hi-tech design in the Citroën range and future products, which now are available and proven very successful in the market place today. It also gave us the opportunity to sell vans for the first time in my career, the van range and back up by Citroën must be a first.
I finally came to an agreement with Citroën to take the Citroën car, van service and parts franchise, which has become a huge success. We have just moved into our 5th year with Citroën and I could not be happier. Citroën have an outstanding range of cars, they compete in the market place against other products and are continually changing their offers to benefit the buyer. This September we have Free Insurance on most models, subject to status, three years free servicing, 0% finance, elect three deposit contributions, conquest bonus for the customer, trading bonus for present Citroën owners and special finance plans, something for every buyer.
Citroën have just won the award for What Car, JD power survey for the "Best Super Mini", for the DS3, which incidentally comes with three years warranty, three years breakdown assistance and three years servicing, what an offer and what an award!.
The van range has endless deals which my Business Manager Chris Jepson would be delighted to talk to anybody about. This year we will sell over 600 new Citroën's
Not forgetting used Citroën's, they are sold with the best used car package I have known any manufacturer support, and we always have well over 1000 Citroëns to choose from, if we have not got the car of your choice on our forecourt.
The Citroën management whom we deal with daily, are of the highest quality and we all have a very good working relationship. This is a huge asset to the business.
Staff have been the real success to my business, many have followed me from the old Robert Bowett days, and with those years of service the Sales Director John Mann, has now worked with me for over 20 years. Dan the Business Manager has been with me for over 10 years. Steve Traynor, Sales and Motability has been with me over 10 years, Janine Smith the Sales Administrator has been with me for nearly 18 years. Mike Smith a Technician has been with me over 14 years.
Since moving into Ings Road, in 2004, 16 of the original 20 staff are still here. They are the backbone of my business. We are proud to say that there are now 30 staff employed at SB Wakefield.
At 67 years of age I still thoroughly enjoy the day to day business, whether it's buying a car or dealing with everyday issues, however it does get tougher as you get older, heard the old saying "IT'S A YOUNG MAN'S GAME!"
The good news is that my son, John Bowett, after going to University, joined me 4 years ago and under the guidance of Glen Mather my Accountant and John Mann, he has progressed significantly and some time in the future will continue the BOWETT name in West Yorkshire in the motor trade.
Latest News