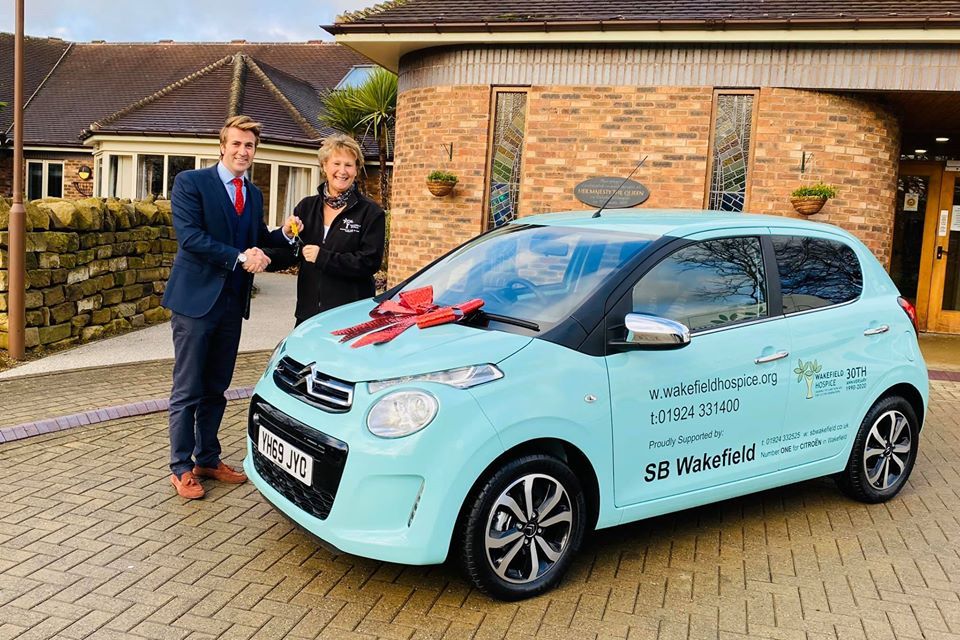 WAKEFIELD HOSPICE 'C' IN THE NEW YEAR WITH A NEW CITROEN FROM SB WAKEFIELD
To celebrate the Wakefield Hospice 30th Anniversary SB Wakefield have gifted a brand new Citroen C1 to the hospice for a full year to help the fundraising team raise awareness for this great charity.
Says John Bowett "We have helped the Wakefield Hospice for a great number of years now and it is always a pleasure supporting our local Hospice. We hope the loan of this lovely little C1 will help them raise much needed funds in 2020. We really appreciate everything they do for our community and we wish them the very best in what will be their 30th Anniversary in 2020."
Pictured Director of Fundraising Helen Knowles with John Bowett from SB Wakefield.
Latest News