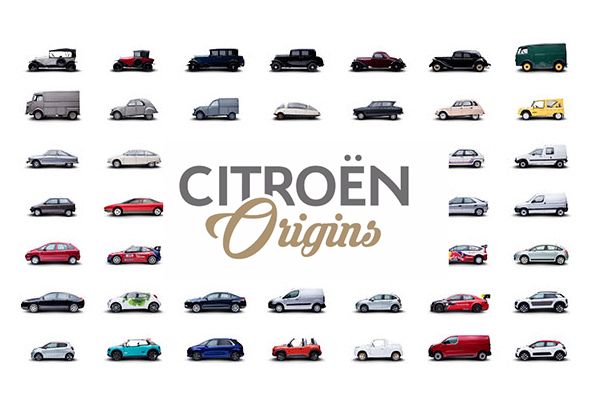 CITROEN CELEBRATES 100 YEARS OF BOLDNESS AND INNOVATION
GENEVA MOTOR SHOW 2019: CITROËN CELEBRATES 100 YEARS OF BOLDNESS & INNOVATION DEDICATED TO THE FREEDOM OF MOVEMENT
---
On its stand at the 2019 Geneva Motor Show, Citroën will showcase 100 years of boldness and innovation dedicated to the freedom of movement, and a popular and cheerful automotive experience. The stand will demonstrate:
Since 1919, Citroën's history has always reflected each era with non-conformist and revolutionary vehicles that have become icons in the hearts of motorists. At the 2019 Geneva Motor Show, the brand is re-inventing itself again and unveiling its uninhibited take on an urban mobility 'object'. Just as the 2CV made the freedom of movement accessible, Ami One Concept frees up urban mobility for everyone and has all the potential to become an urban and popular icon. The key points of the concept:
Citroën is perpetuating 100 years of innovation and boldness dedicated to the freedom of movement at the 2019 Geneva Motor Show, with the presentation of Ami One Concept, a disruptive all-electric 'object' that places digital technology at the heart of a new urban mobility experience, offering more freedom and peace of mind.
Faithful to the brand signature 'Inspired by You', Ami One Concept is the response to new customer behaviours and the challenges of energy transition in the city.
The concept illustrates Citroën's vision of freedom in the city expressed by #LibertyElectriCityMobility
Freedom of use for everyone: accessible without a driving licence, Ami One Concept is accompanied by an innovative global digital ecosystem fostering a modern, cheerful and widely accessible mobility experience.The ecosystem re-imagines the customer journey and offers customers 'on demand' usage from 5 minutes to 5 years, spanning car-sharing, rental and purchase.It includes a special mobile app that motorists use to manage their relationship with the 'object', providing access to a portal of services that simplify each journey.
Freedom of movement: city-centre access with an ingeniously designed 100% electric mobility solution that is ultra-compact and agile, offering mobility freedom for two people in an intuitive and connected 'object'.
Freedom to be modern: with an assertive, bold and colourful personality plus a virtuous and symmetrical design, the hip and protective 'object' offers enjoyment in the city, along with style and comfort. The concept's identity and modernity are expressed in a line of special products available at the brand's e-boutique lifestyle.citroen.com
Latest News