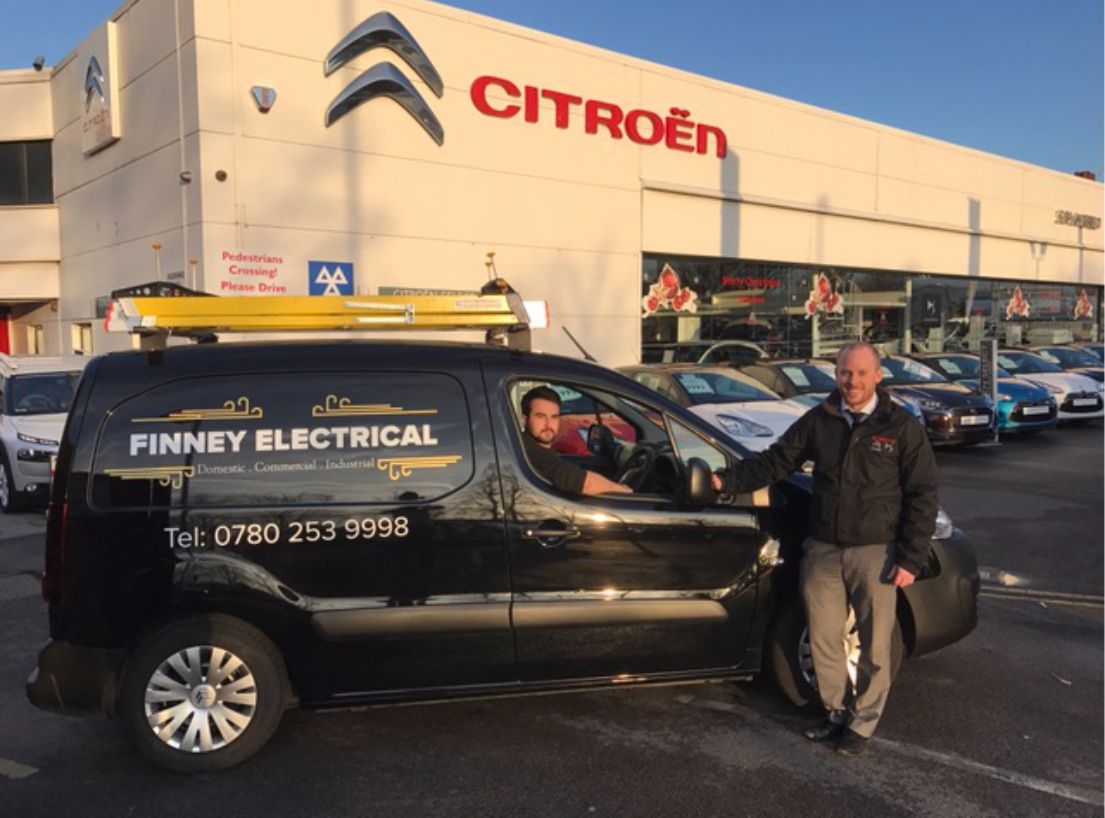 Finney Electrical begin a new journey
SB Wakefield help Finney Electrical begin a new journey.
James Finney has recently begun his new journey, running his own company. Finney Electrical are a competitively priced electrical contractor, providing services to domestic, commercial and industrial customers within Yorkshire.
James approached Local Business Manager, Daniel Downs to help provide a new van for the venture. The van of choice was the Berlingo Blue HDi Enterprise. Now the van has been personalised it really has become a part of the business, and is already attracting the attention of vast amounts of new business. James is receiving so much work he is already looking at recruitment plans to allow the business to grow.
If you are looking for an electrician, no matter what the job, no matter what size, or have any questions, please call Finney Electrical on 07802 539998 for a no obligation quotation!
If you need help with your fleet needs then please contact Daniel Downs on either 01924 332525 or 07766 366006 or email danieldowns@sbwakefield.co.uk
Latest News