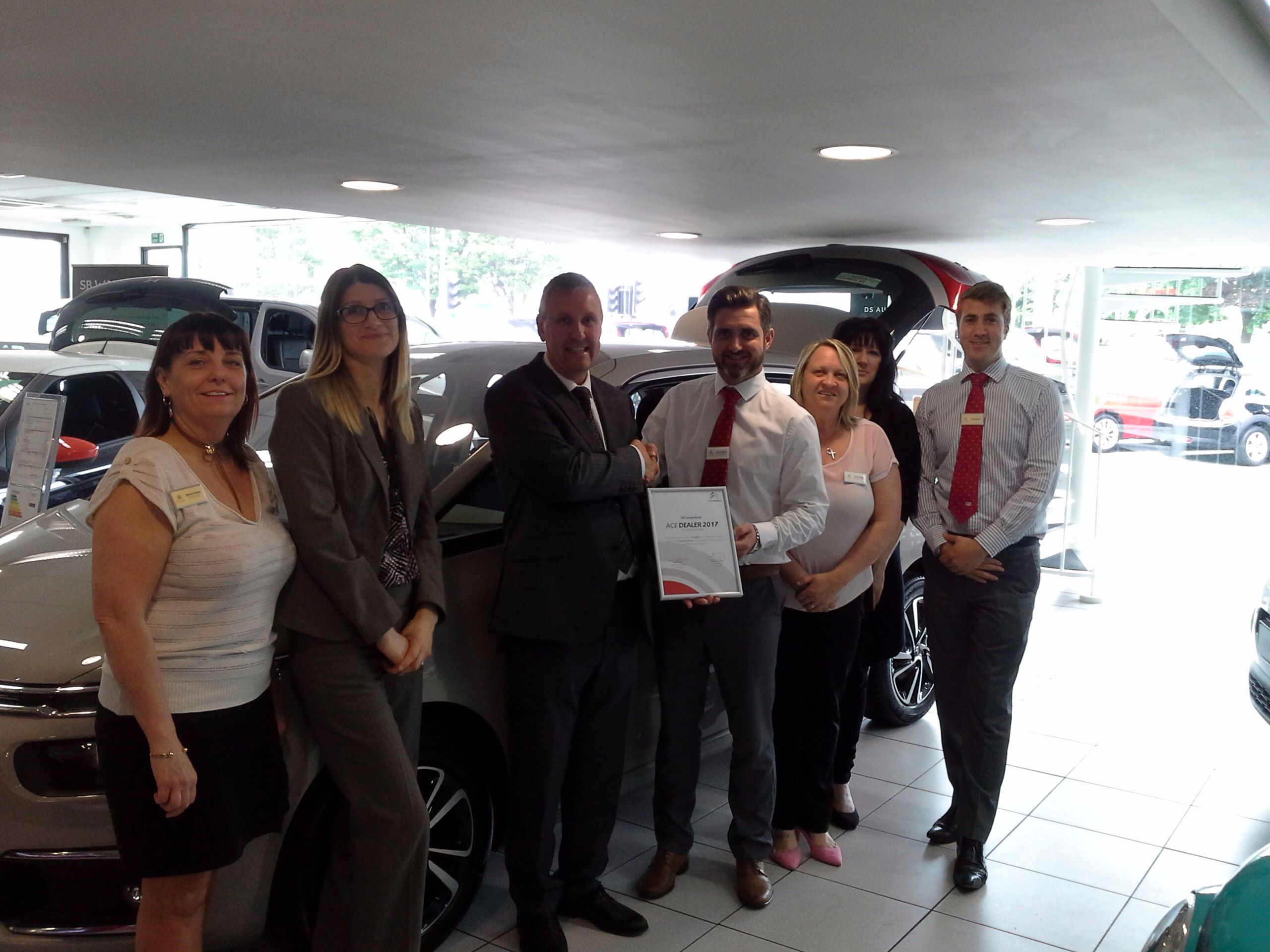 SB Wakefield Passes Foundation Phase of 'Ace Accreditation'
CITROËN DEALERSHIP PASSES FOUNDATION PHASE OF 'ACE ACCREDITATION'
SB Wakefield Ltd have been recognised by Citroën UK for passing the Foundation Phase of 'ACE Accreditation', as part of an international programme from the PSA Group.
Citroën UK recognised SB Wakefield Ltd, based in Wakefield as passing the 'ACE Accreditation' Foundation Phase in light of improvements made to their Aftersales division.
To achieve the accreditation, the SB Wakefield Ltd management team worked alongside Aftersales experts from Citroën UK. This was on a nine-month consultancy, coaching and training programme, to maximise key opportunities within their service department based on Ings Road, Wakefield.
The programme covered everything from customer parking and onsite facilities, such as Wi-Fi availability and refreshments, as well as working in detail with the service team to optimise the standard of their reception and workshop processes. The aim being to ensure customers receive the best possible experience and value for money when visiting the Citroën dealership.
ACE Accreditation is a UK initiative that Citroën UK started in 2015. Driven by an international programme from the PSA Group, this initiative from Citroën UK ensures a high standard of Aftersales services are delivered to customers via their entire network of dealers.
Latest News