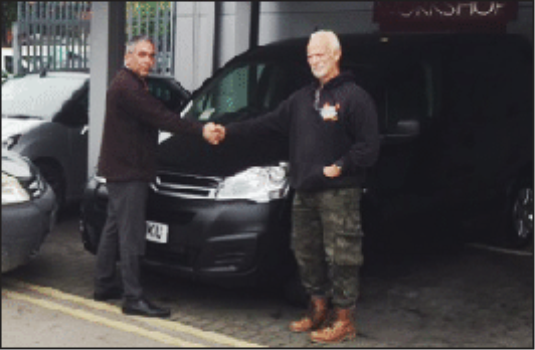 WHAT CAME FIRST THE CHICKEN OR THE BERLINGO?
Interested in keeping chickens and having an endless supply of fresh eggs? Then look no further than Mick's Chicks of Normanton, West Yorkshire!
Mick's Chicks supply chickens and supplies to anybody who wishes to keep chickens. Apparently they make ideal pets and are fun for all the family, they are easy to keep, requiring only a clean chicken coop with daily fresh food and water. In return they provide you with fresh eggs all year round and a constant supply of chicken manure which is an excellent garden fertiliser. As a result, keeping chickens is a fantastic hobby that practically pays for itself.
So when Mick Goodison of Mick's Chicks contacted Daniel Downs, local Business Manager of SB Wakefield, looking for an egg-stra special deal, he was more than a little excited to be dealing with this fantastic, fresh new business. The business was looking for a van to deliver the chickens and supplies and Daniel, with his extensive knowledge and expertise, knew which van would be perfect for the job ..… a Citroën Berlingo 625 HDi Enterprise! With chickens and supplies at the ready, Mr Goodison was delighted to take delivery of his fantastic Berlingo van in black.
So if you are looking for a new Citroën van to keep your business on the move contact Daniel Downs, Local Business Manager at SB Wakefield on 07766 366006 or email danieldowns@sbwakefield.co.uk. If you are interested in keeping chickens or want to find out more about the best Chicken Houses and Chicken Coops in Yorkshire, please contact Mick's Chicks today on 0843 224 3956.
Latest News